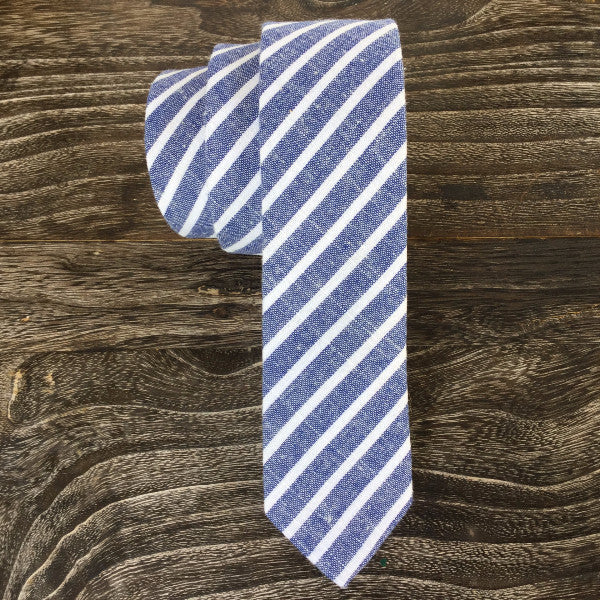 Skinny Tie - Denim Blue & White Striped Cotton
$29.99
We love this blue denim & white cotton skinny tie! It's ideal for both a casual and dressy look and works for all seasons, if you care about stuff like that. Also, this "skinny" tie (made by California-based company, Haute Butch), is not miles long, is just the right width, and is affordable. 
Denim Blue and White Striped Haute Butch Tie Specs:
Length: 57" (shorter than most standard length men's ties)
Width: 2" (measured at the bottom)
Material: Cotton; Inner lining: polyester
Dry Clean Only
Color: denim blue with white horizontal stripes
About Haute Butch: 
Haute Butch is a clothing company and brand, founded by an African American Butch, that is dedicated to supporting and empowering butch gender expressions by offering a relevant, stylish and unique clothing line as an alternative to men's wear that doesn't deliver a good fit or satisfying choices.