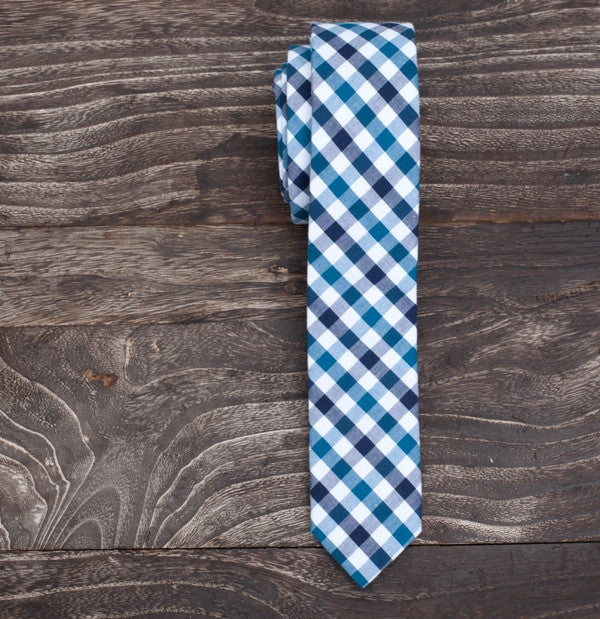 Skinny Tie - Blue & White Checkered
$29.99
What happens when you get Butches designing and manufacturing ties and accessories for other Butches? You get a "skinny" tie (made by California-based company, Haute Butch), that's not miles long, is just the right width, comes in good looking patterns, and is affordable. In fact, we'd prefer it if this could be called the "prefect" tie instead of the skinny tie.
Blue and White Plaid Haute Butch Tie Specs: Length: 57" (shorter than most standard length men's ties) Width: 2" (measured at the bottom) Material: Cotton; Inner lining: polyester Dry Clean Only Color: blue, teal, white checkered pattern
About Haute Butch: Haute Butch is a clothing company and brand, founded by an African American Butch, that is dedicated to supporting and empowering butch gender expressions by offering a relevant, stylish and unique clothing line as an alternative to men's wear that doesn't deliver a good fit or satisfying choices.