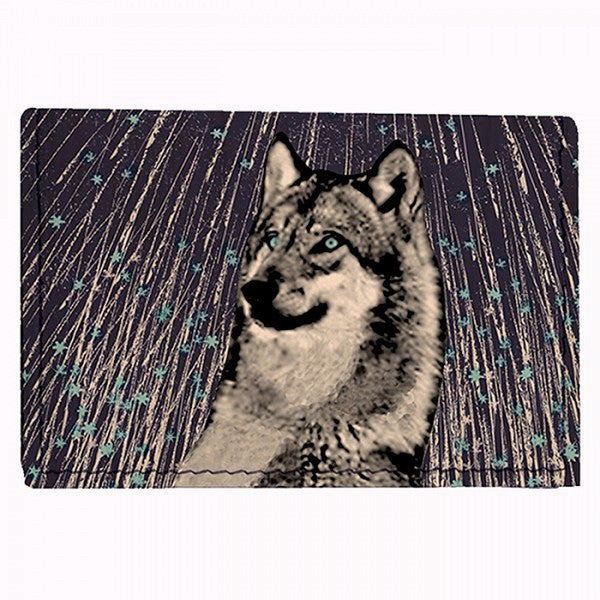 Leather Wallet / Card Case - Star Wolf
$27.99 $33.99
The "Star Wolf" Wallet / Card Case isn't your typical wallet. A wallet fulfills a basic and essential function for most butches and because it does, we feel wallets deserve some aesthetic respect… and FluffyCo gives the minimalist's leather wallet the attention it's due with the cool, nature meets urban graphics and color. It features 4 interiors pockets, and is made entirely from American leather in partnership with a small leather shop in Oklahoma City. Measures 4.5" x 3" when folded.
4 interior pockets
Approximately 4.5" x 3" folded
Domestic Leather
Made in the USA
Graphic: Star Wolf
About FluffyCo: FluffyCo is an indie design company, located in San Francisco, which produces sustainable and design-driven products. Dedicated to a sweat-shop free ethos, most of their products are created by carefully vetted, small and family-owned businesses in the USA or are hand-made in their own San Francisco studios. Their designs are often nature inspired with an urban twist. They pride themselves on collaborating with small and family-owned businesses to complete the production line. They always consider the environmental aspects of design, using minimal packaging, local production, water based inks (as opposed to plastic based), and often use eco + organic materials. All that and their products are affordable.