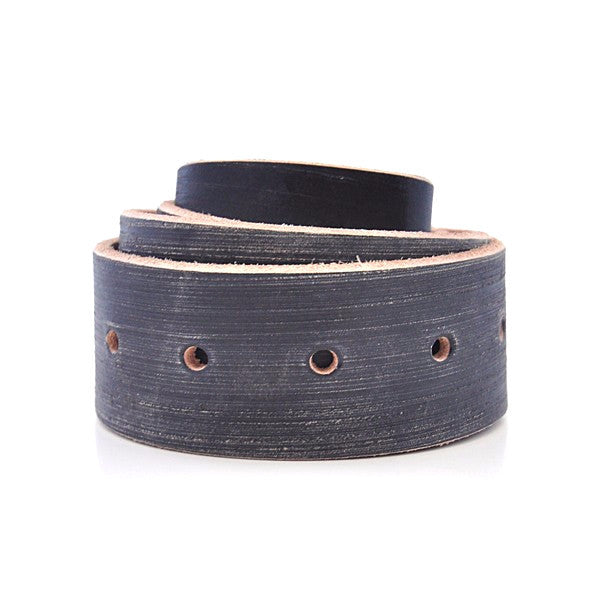 Distressed Black Leather Belt with Raw Edges
$44.99
The leather strap on the Distressed Black Belt from FluffyCo has a distinctive rough rawhide edge, has a semi-matte black finish and was sanded for a distressed look. The four-inch snap closure fits many standard buckles. Belt is 1 5/8" tall. Hand finished - slight variations make each belt unique. Made in USA.
Sizes: Waist = 28-31"; Waist = 32-35"; Waist = 34-37"
Buckle is NOT included. Any of the interchangeable buckles we carry would look great with this belt.
About FluffyCo: FluffyCo is an indie design company, located in San Francisco, which produces sustainable and design-driven products. Dedicated to a sweat-shop free ethos, most of their products are created by carefully vetted, small and family-owned businesses in the USA or are hand-made in their own San Francisco studios. Their designs are often nature inspired with an urban twist. They pride themselves on collaborating with small and family-owned businesses to complete the production line. They always consider the environmental aspects of design, using minimal packaging, local production, water based inks (as opposed to plastic based), and often use eco + organic materials. All that and their products are affordable.