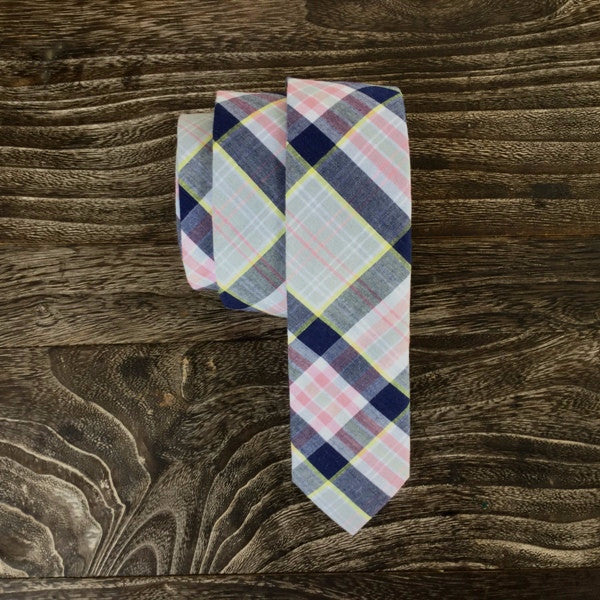 Skinny Tie - Madras Cotton with Gray, Navy, Pink, Yellow & White
$23.99 $29.99
A handsome light gray, cotton madras tie with navy & yellow stripes running diagonally across pink, white and gray stripes. If you like the vibrant and carefree vibe of madras plaid ties, but want something that's less overtly preppy and bright than most traditional madras patterns, then this is a sure winner! Also, this "skinny" tie (made by California-based company, Haute Butch), is not miles long, is just the right width, and is affordable. 
Madras Cotton Tie Specs:
Length: 57" (shorter than most standard length men's ties)
Width: 2" (measured at the bottom)
Material: Cotton; Inner lining: polyester
Dry Clean Only
Dominant Colors: gray, navy, pink:
Subtle Colors: white, yellow
About Haute Butch: 
Haute Butch is a clothing company and brand, founded by an African American Butch, that is dedicated to supporting and empowering butch gender expressions by offering a relevant, stylish and unique clothing line as an alternative to men's wear that doesn't deliver a good fit or satisfying choices.