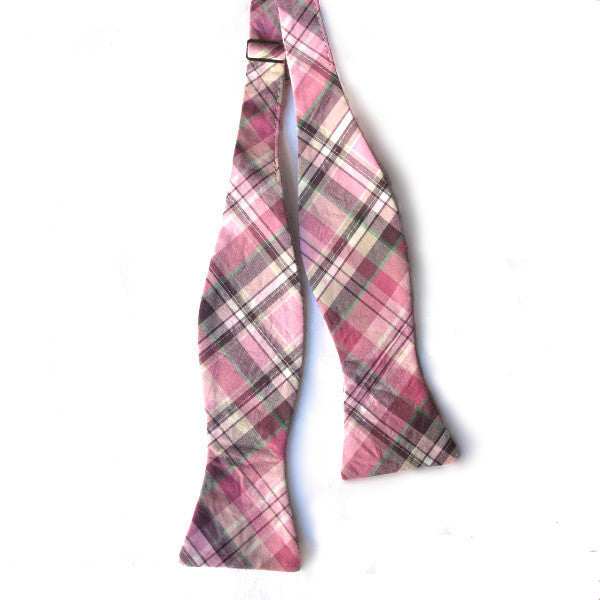 Self-Tie & Adjustable Bow Tie - Lombard Pink Plaid
$39.99 $49.99
In order for a self tie bow tie to look good, it needs to fit snugly around your neck. The problem has often been that most companies make bow tie lengths according to traditional men's neck sizes. That leaves us masculine folks with small necks S.O.L. But not anymore! We had Usagi Team custom make us (by hand) some adjustable, self-tie bow ties that will fit neck sizes approximately from 12.5" all the way to 18". That's a full inch and a half smaller than many standard adjustable bow ties. 
The Usagi Team Bow Ties are handmade in San Francisco with the highest quality fabric. Each piece is made with personal attention to detail. This Pink "Lombard" Bow Tie is bright, festive, and super versatile. 
*Size: adjustable 12.5"- 18"
Material: Cotton
Care Instructions: Hand wash and iron when needed. 
*Each piece is handmade therefore some minor variations in size and color may occur