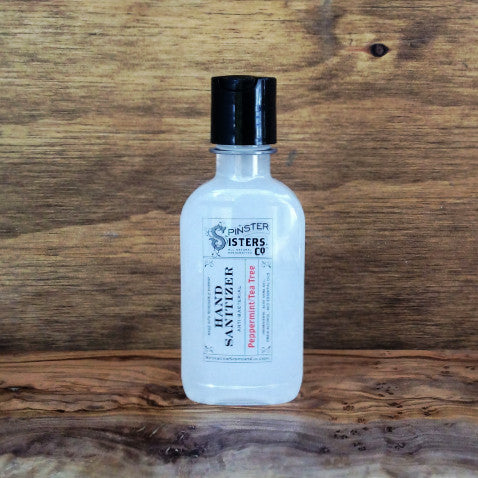 Natural Hand Sanitizer - Peppermint & Tea Tree
$7.99
The anti-microbial and anti-bacterial properties of Spinster Sister Co. Peppermint & Tea Tree Natural Hand Sanitizer help combat the spread of germs. Comes in a 4 oz bottle. Though we prefer soap and water as the optimal method for sanitizing hands, we've been in plenty of situations where hand sanitizer has saved the day. So, we want one that is all natural, smells good, includes aloe vera, and works well. 
Essential oil blend of peppermint and tea tree - known for anti-microbial & anti-bacterial properties

4 oz. bottle for portable size, but plenty for over 200 applications

Ingredients: Aloe Vera gel, grain alcohol, vitamin E oil and essential oils.