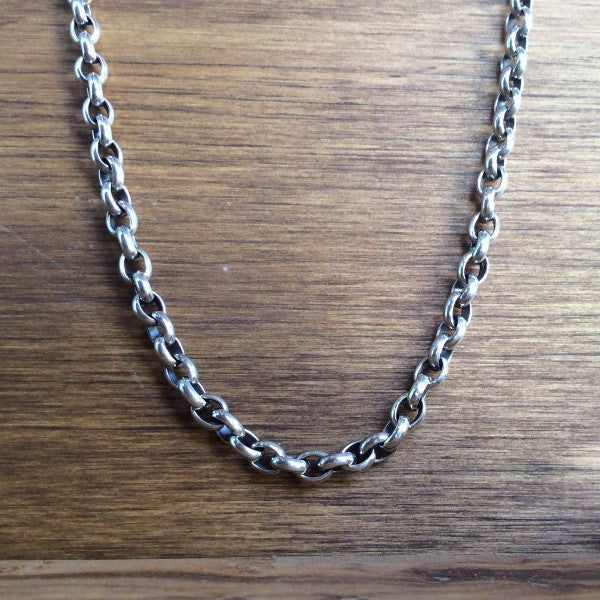 5mm Rolo Chain - Sterling Silver & Hand Tooled
$153.99 $183.99
The 5mm Sterling Silver Rolo Chain, because of its link width and hand-tooled style is ideal for butches, studs, bois, masculine of center folks, women and men. It looks sharp on its own or adorned with your favorite pendant or charm.
We love the strength, weight and jangle of this chain, and for some of us at Butch Basix, this chain is one of the essential, everyday basic butch accessories - it compliments a casual look as well as it does a more formal one. Well worth the investment. 
Available in various lengths: 16", 18"