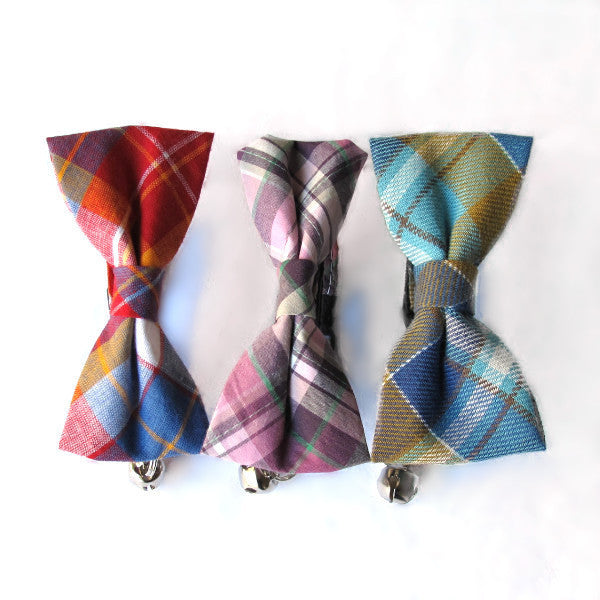 Bow Tie Cat Collars - Various Plaids
$39.99
These fancy and functional cat collars with bow ties are handmade in San Francisco by UsagiTeam. With personal attention to detail, the makers craft each bow tie collar with the highest quality fabric. Chances are your feline friend will look more dapper than the dapperest dandy in town. 
UsagiTeam's unique designs are perfect for fancy occasions but also durable enough for your cat's secret adventures. The removable bow tie is securely attached with double velcro straps which makes it easy to dress Tom Kitty up or down. Each collar is made with heavyweight webbing, triple stitched stress points and comfortable contoured buckles and comes with a breakaway buckle and bell.
These bow tie collars come in a variety of plaid patterns and come in various sizes. Each size is adjustable. 
Breakaway buckle and bell

Adjustable sizing

Removable bow tie with double velcro straps for secure attachment and easy removal

Dimensions : 1/2" width, 7"-10"

Nylon webbing

Triple stitched stress points

Comfortable contoured buckles