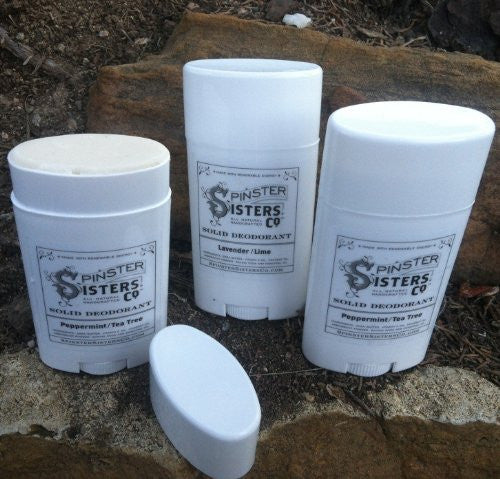 Organic Deodorant Stick - Lavender Lime
$9.99
The aluminum-free, organic deodorant made by Spinster Sisters Co fights order with natural ingredients while essential oils soothe the skin. The lavender and lime combo smells great. This natural deodorant is great option for those looking to avoid antiperspirant deodorants containing aluminum and other nasty chemicals. Comes in a stick dispenser for convenient application and is an alternative to our other natural deodorants that require direct application by hand.
This solid, cream-colored deodorant contains plenty of healing shea butter and coconut oil to ensure that your underarms won't get irritated while the baking soda does its work soaking up odor. 
Sulfate and phthalate free.

2.25 oz tube.

Ingredients: Baking soda, arrowroot powder, fair-trade shea butter, coconut oil, vitamin E oil, and essential oils.